CCE Registrations will begin July 5, 2022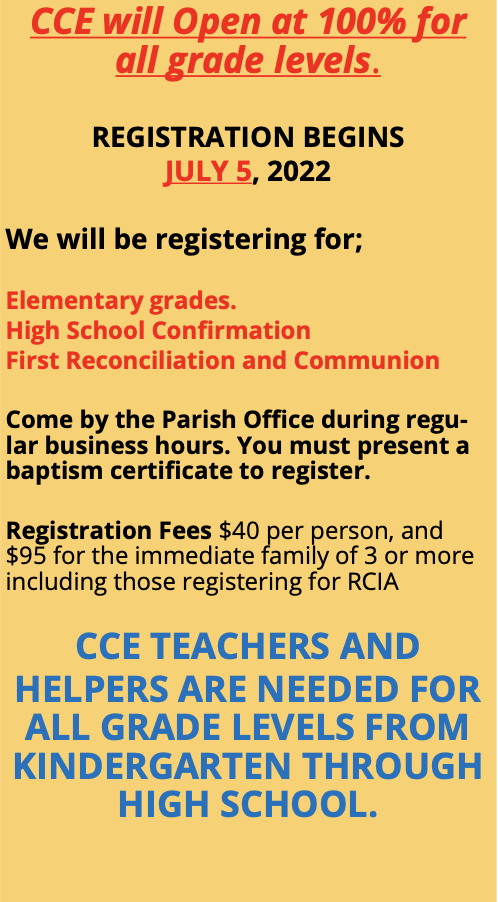 Registracion para CCE comienza el 5 de Julio 2022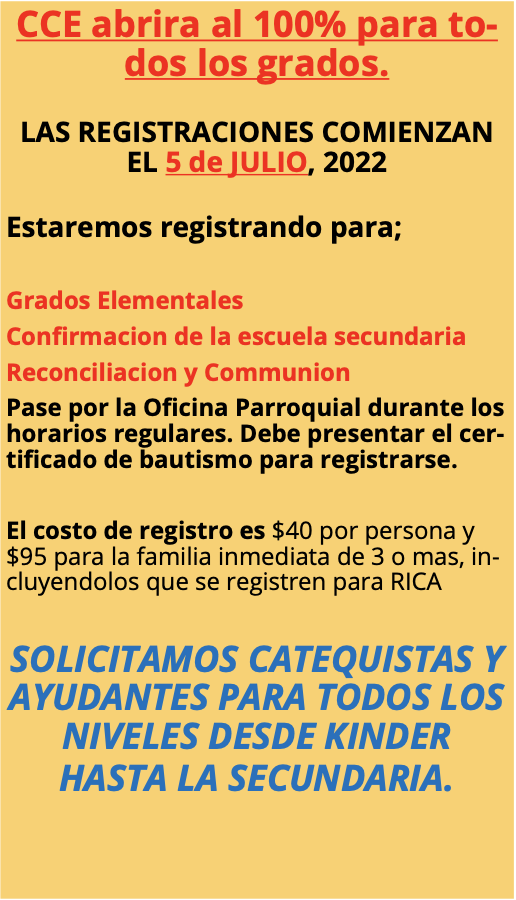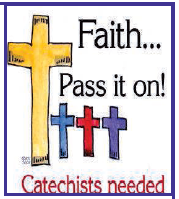 We are great need of Catechists. Please call the parish office @ 281-232-5113 and speak to Angelica.
A Prayer for Catechists
Loving Father, we pray today for our catechists. We thank you for their gift of ministry in your Church.
Grant them your wisdom that they may grow in the understanding and teaching of your Word. Grant them also your love that they may be fruitful heralds of your Word and lead others to love you.
Pour forth your Holy Spirit upon them to grant them wisdom about what is important; knowledge of the truths of faith; understanding of their meaning; right judgement about how to apply them in life; courage to persevere even in the face of adversity; reverence before all that is sacred and holy; and that loving zeal which leads others to a transforming encounter with your Son.
We pray this through Christ, our Lord. Amen.
Our Lady of Guadalupe Faith Formation
Parish Catechetical Leader-OPEN
Youth Confirmation Preparation-OPEN
Junior Youth Group Sponsor-OPEN
Children and Youth Formation Program
Children's Faith Formation-Grades 1-6
First Holy Communion-Grades 2-9
Junior Youth Group-Grades 7-8
Confirmation-Grades 9-12
First Communion
First Communion, Preparation grade 2nd and up, is a two-year program, in which students study Loyola Press Finding God program. Reconciliation will be taught and made during second year followed by First Communion in the Spring.
Confirmation
Confirmation is a two-year program in which students study One Faith, One Lord and Decision Point and Second year Confirmed in the Spirit with Sacrament of Confirmation celebrated.
Junior Youth Group
Students meet on Wednesday 7 pm-9 pm and ends with adoration.
At the moment Youth Group is on hold.