Believing in God's Word and Spirit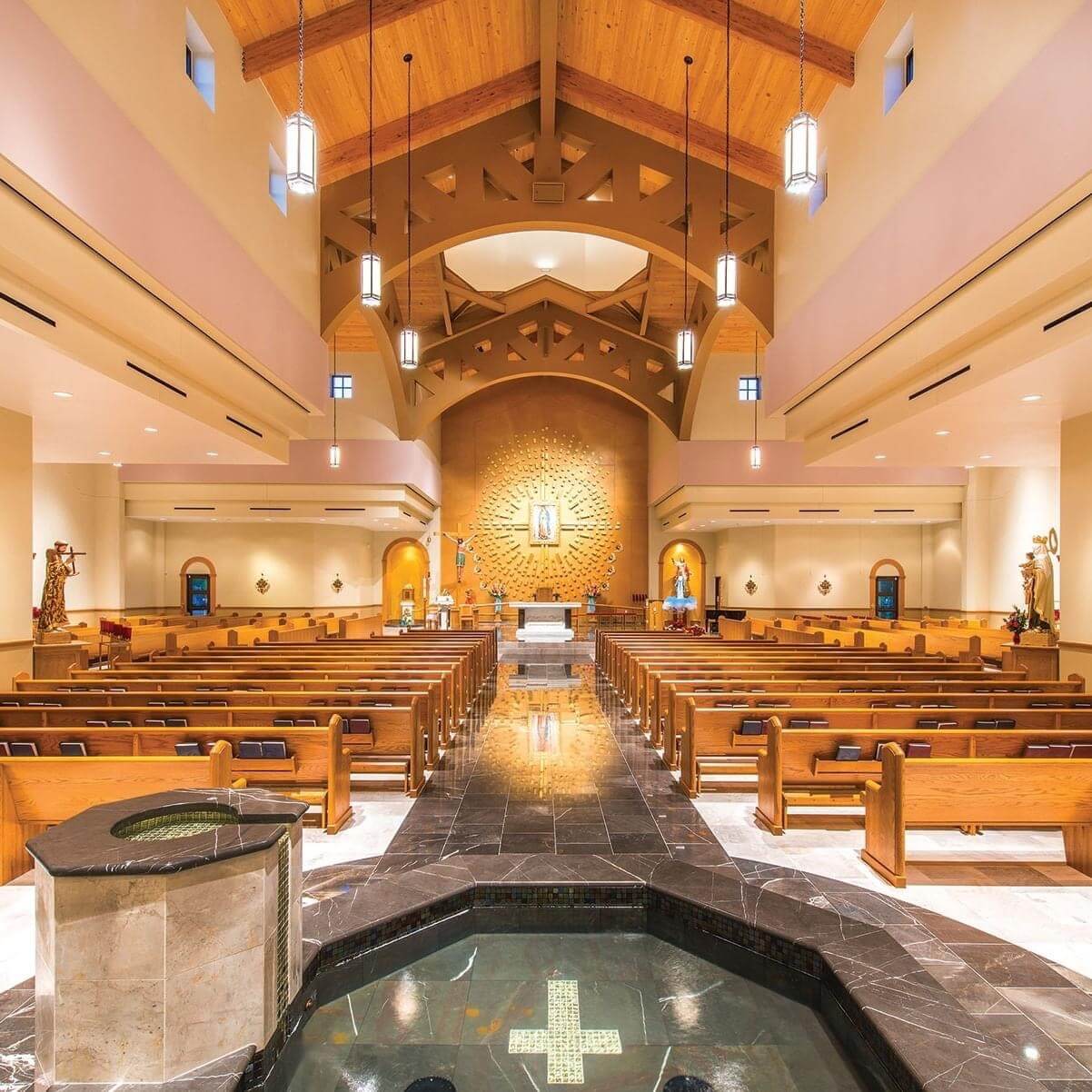 A Catholic Church that belongs to the Archdiocese of Galveston-Houston. Established in 1936.
This ground-up 13,000-square-foot Spanish Mission Style Catholic Church seats 600 people and predominately serves the Hispanic community in Rosenberg, Texas. The interior has wood-stained ceilings. The cupola and dome are supported by 7-foot-deep girders spanning 100 feet. The church also includes a baptismal font, altar, tabernacle and sacristy as well as a reconciliation and vesting room. Designed by Turner Duran Architects, the church won a Houston Business Journal Landmark Award in 2016.